Think lazy Sunday afternoon strawberry tea and pampering.... 
and you've got the theme for the October Sunshine box.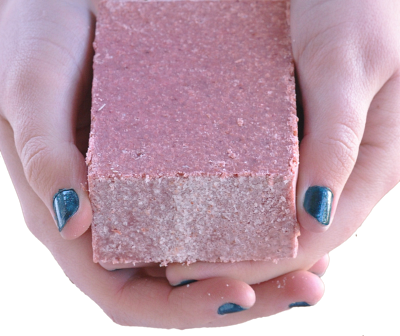 Take a peek below at some of the fabulous goodies 
in the October Sunshine box......
Sea salt & madder root soap 
by Washpool.
This bar will make you want to hop into the shower for a refreshing and zesty scrub.
Madder Root powder gives a natural pink hue to this bar
Pink Salt & Sea Salt provide gentle exfoliation and help provide this bar with a rich & creamy lather.
Orange, Bergamot, May Chang & Grapefruit Essential Oils help boost your mood and energy levels
Lavender essential oil is skin soothing and the scent is deeply relaxing.
Shea Butter, Coconut & Macadamia oils gently cleanse, leaving the skin smooth, soft & comfortable.
When using this product you'll have the confidence that you are using an all natural product on your skin, and that all the ingredients are renewable and biodegradable.
Strawberry, Ginger & Rose jam 
by Jamworks
**GOLD MEDAL WINNER - AUSTRALIAN FOOD AWARDS**
This delicious jam is the combination of locally grown Strawberries from @Eastern Colour and Queensland's finest grown @Buderim Ginger, with a splash of Rose Water to form the PERFECT winner!
 
Dreaming up images of hot scones and a cream teas, this jam was the inspiration for our October box. 
All Jamworks products are Vegan friendly, Gluten Free and Preservative Free, made onsite using fruit and vegetables from the Granite Belt region. 
Macadamia Praline Dark Chocolate 
by Charley's chocolate
This superb dark chocolate is hand crafted in Mission Beach, Queensland, from single origin Trinitario/ Amazonian cocoa beans from Madang Province, Papua New Guinea. The chocolate is bold and earthy with fruity overtones.
Generous sized Macadamia Praline pieces made from Australian grown, premium Macadamias top this delicious bar, .
"Single Origin" means that the beans used to make the chocolate are grown in one specific area, estate, or farm. This produces chocolate with a more distinctive taste, showcasing the unique flavour notes peculiar to that region or estate.
Strawberry & Ginger Cookies 
by Boneafide
What we believe might be another first of its kind from the Boneafide kitchen are cookies made from Queensland Coconut Yogurt, Nutworks Macadamia Nuts, LuvaBerry Strawberries, Naked Ginger from Buderim Ginger. We've got two types:
Ginger- Coconut Yogurt, Naked Ginger from Buderim Ginger farm, Banana, Macadamia Nuts
Strawberry-Coconut Yogurt, Strawberry, Banana, Macadamia Nuts
A beautiful creamy meringue like cookie, sweet to taste, no added sugar, dairy and soy free.  Lots to love about these healthy, no added preservatives, yummy cookies.
Almond & Coconut Granola clusters by Bask & Co
Bask & Co. Granola is made with 100% natural ingredients including pesticide free almonds, organic coconut and organic dates. No additional fillers or grains are added to our crunchy clusters. Enjoy Bask & Co. Granola straight out of the bag as a nourishing snack, as a smoothie topper for breakfast or served with poached fruit as a healthy dessert.
Tastes like an Anzac biscuit and it's 
Vegan | Gluten Free | Refined Sugar Free
Fruit Salad by Gin Gin & Dry
This 100% Australian Dried Fruit Snack pack includes a combination of 6 fruits from: Mango, Pineapple, Banana, Red & Green Apple, Pear, Fig, Orange, Blueberry, Kiwifruit, Strawberry  
No preservatives, no added sugar and no additives - just sun ripened to taste before drying. Makes a perfect healthy snack,
What's your preference? 
Tea or coffee?
Thriving in the rich soil of the Palmerston district in North Queensland, 'NUCIFORA Tea' is lovingly grown without the use of pesticides or herbicides. Only the tender young tips of the plant are harvested to provide a top-quality tea with a thirst quenching flavour and a delicious aroma.
Harvesting tea is a continuous process at Nucifora. Every 21 days each bush has only the top 2 leaves and the bud picked so that only the finest and freshest is harvested every time. this continues all year round.
Dark Roast Coffee 
by Skybury
Skybury Coffee is grown and roasted in Far North Queensland. The Skybury plantation grows Bourbon and Katuai varieties of Arabica Coffee and when roasted, the mucilage 'caramelises' and releases a sweet, chocolate flavour. 
Coffea Arabica belongs to the family Rubiaceae and  is native to the African tropics. Skybury Plantation have pioneered growing coffee in Australia over the last 30 years.
This is just a peek.....
there's a lot more to look forward to in your October box. 
. 
Want to enjoy beautiful foods, body & home products that are better for you every month? Order your box now. 
 
full sun
$ 149.00
Wow, what can we say. This box captures all the goodness and perfection from a sunny Queensland day. It's a true treat for all your senses, containing 10-11 hand crafted and utterly delicious foods and beautiful treats for your body & home. Packed with all your daily essentials for the month. You can choose to fill your box with all food or a mix of food, body & home items. Look below to see what can go in your box.
morning light
$ 99.00
You know that fabulous half light in morning that tempts you out of bed with promise of the new day ahead? This half sized box is ideal for those that want to be gradually introduced to new favourites. It contains 5-6 hand crafted and delicious foods, natural and beautiful body and homewares. You can choose to fill your box with all food or a mix of food, body & home products. Look below to see what can go in your box.
Common questions... and answers! 
When will my box be delivered?
Expect your Sunshine box to arrive in the middle of each month. We send out your box on the 16th - so it should be with you in 1-2 days. We'll send you a tracking link when it's dispatched so you can see when it's due to arrive.
Delivery is free when you subscribe to a Sunshine Box.
If you order a limited edition box, delivery is charged at a flat rate of $12.90 AU wide.
How many items are in each box?
The full sun boxes typically contain 10-11 items, while the morning light boxes have 5-6.
We want you to love every box. So what's in your box will vary from month to month - depending on the beautiful seasonal products we've selected for you. That means the number of items might fluctuate a little - but will always provide great value.
Can I choose what goes into my box?
You can choose between all food or a mix of food. home and body care products. And let us know if you are a tea/coffee drinker or a honey/jam/nut butter lover (so we know what products not to include).
At the moment we can't offer the ability to pick individual items to go into your box (sorry!) but we'd love to know if this is a feature you'd like in future.
How long do I have to subscribe for?
We want you to love your Sunshine box, so there's no fixed period. Your subscription automatically renews each month and you can cancel or pause at any time.
How does the flexible subscription plan work?
A flexible subscription makes it easy for you to enjoy the things you love with no hassle. When you sign up for a full sun or morning light flexible subscription your order automatically renews each month. We charge your payment card on the 15th of every month, and send your box on the 16th. You can pause, skip or cancel at any time by logging into your Sunshine account.
Can I pause or skip a month?
Yes of course, if you are on holiday or just need to skip a month, you can log in and cancel your box for that month. Easy.
Can I send subscription boxes as a gift?
Yes, that's a beautiful idea. It's a gift that keeps giving. During checkout you can tell us it's a gift and the address you'd like it sent to. You can also choose how many months you'd like us to send the monthly Sunshine box to your lucky recipient.
If you just want to send a one-off gift then please choose from our limited edition boxes
Can you include my favourite....
If you'd love to see a particular product (that's craft made in Qld) added to your Sunshine box, then please let us know and we will see what we can do!
Can I just order one box to try?
please use the form below to get in touch and we'll get right back to you!