Luscious, decadent and good for you. Yes, really.  
Here are just some of the amazing products that will feature in our Sunshine boxes. 

 
Just imagine luscious rich dark chocolate melting in your mouth as you savour the taste. 
Like a good wine, Charley's offer both a single origin chocolate for purists from cocoa grown in Far North Queensland.  
Fancy a something different? Just try their chocolate bars with native flavours like Davidson plum or beach coconut. Yummm.  
Charley's grow their own cocoa and transform it to international award winning chocolate on their Mission Beach plantation.  Read more about Charley's Chocolate here.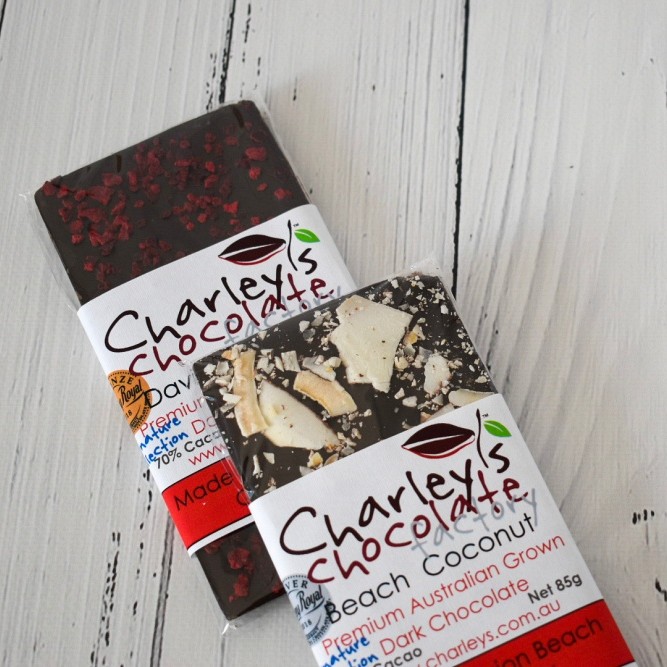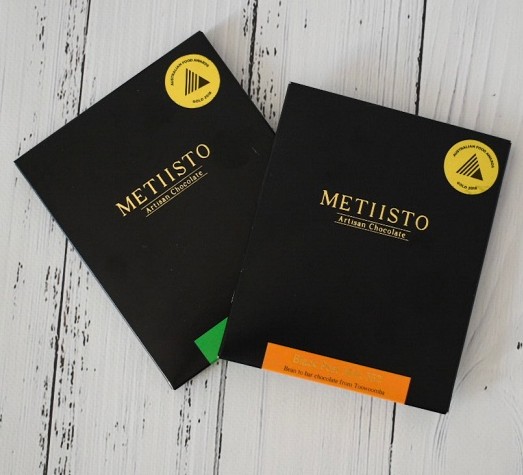 Metiisto is a newcomer to Australia but is already gaining recognition for their delicious premium chocolate.  
Handcrafting their chocolate from bean to bar in Toowoomba, Metiisto's silky smooth chocolate has hints of caramel, berries and apricots. 
The number of chocolate bars in your monthly Sunshine box depends on the box you've chosen.
Most will contain 1 or more chocolate bars.
The selection above is to whet your appetite. We'll be adding new products frequently!
This is just a peek.....
there's a lot more to look forward to in your Sunshine box. 
The full sun box has 10-12 beautiful craft made Sunshine state products including granola, honey, nuts and snacks.  Remember the contents of your box will vary depending on the size and type of box you've chosen.