Can you believe it, it's December already.  And it's time to relax.  Yes,  relax.  
Our four tips for this week are all about spending time doing things that make you happy so you go into Christmas happy and balanced not frazzled and distracted.
1. The festive break is a great chance to get out and have some fun.  With all the focus on the big day, we we often forget there's more than one day of holiday.  So this year, make a festive bucket list.  Plan a picnic for boxing day.  A road trip for new years day.  A family beach boules tournament or trip to the gelato shop.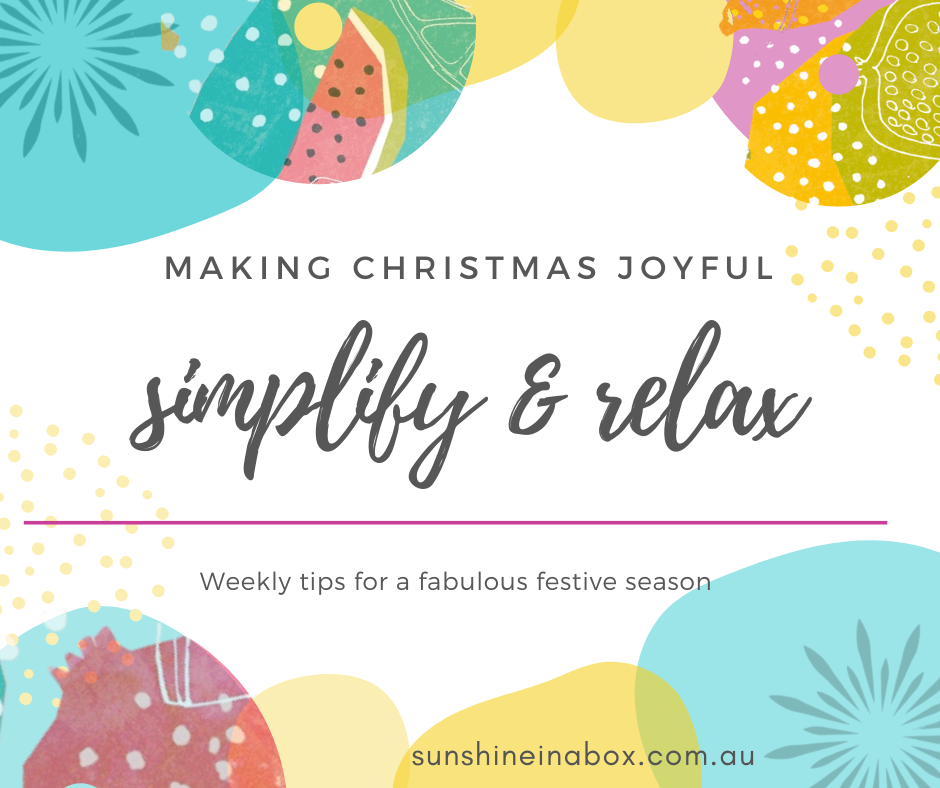 2. Let's sort out Christmas dinner.  Simplify and prepare in advance are the key words here.  Choose a menu that can be made in advance and served cold so you can enjoy the day. Barbecues are great for sharing the load, but keep that simple too and opt for a whole chicken or ham rather than lots of bits that need constant attention.  The Christmas Sunshine Entertainer box is your best friend for a simple but delicious Christmas spread. It's got everything you need to make a few meats, cheeses and veggies extra special. 
3. Now's the time to get your Christmas decoration up.   This year, why not opt for simple summery lights that can stay up? Half the work and double the fun!  And you don't have to rush to get them down in the new year.  Last year we draped tiny twinkling solar fairy lights across the underside of the verandah roof and have enjoyed them all year. 
4. Finally, after all that planning it's time to treat yourself. Give your tootsies a manicure ready for the summer season or if you are crafty make some festive cards or decorations.