Our four tips for this week are all about achieving a happy balance between all the things you need to do in the last couple of weeks before Christmas and maintaining your wellbeing.
1. Make sure you complete all your online Christmas shopping this week. Last ordering dates for delivery before Christmas are usually mid month, so make sure you get all your presents ordered now.  Need inspiration? Take a look here.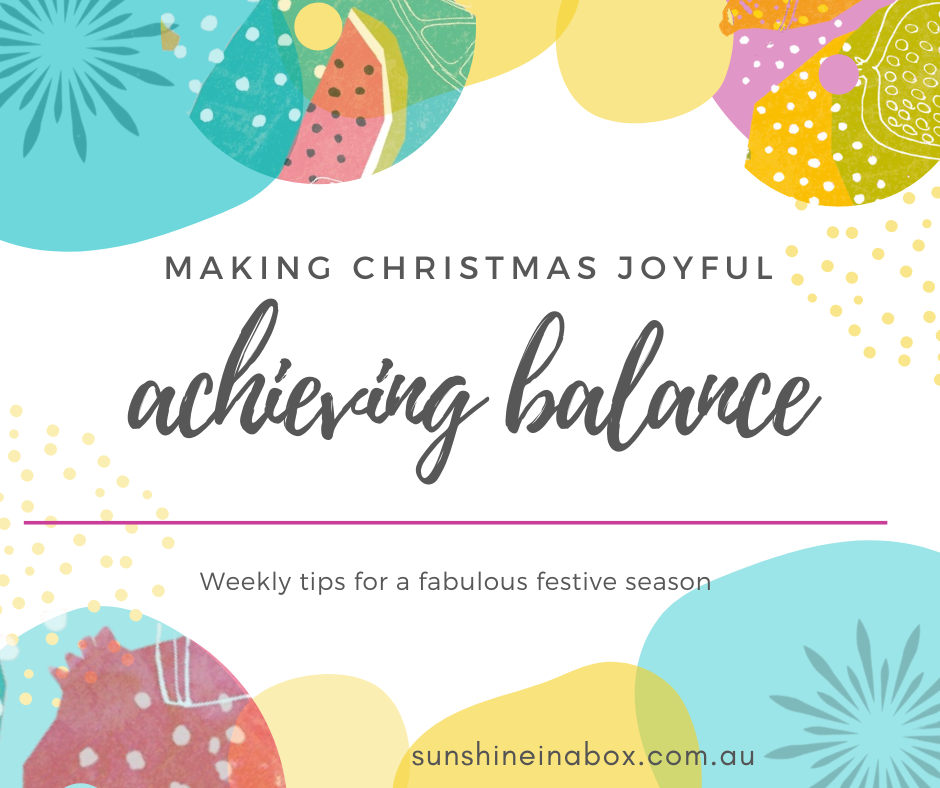 2. Shopping complete, reward yourself with lovely long walk along the beach, park or botanic gardens.  Take the time to discover something new. 
3. Next it's time to get the house prepared for your Christmas visitors.    Dish out the tasks equally among all of the house residents. Give it a thorough clean now and it will be much quicker on the day.
4. When that's done, put your feet up and get in the Christmas spirit with your favourite Christmas movie.  Muppet Christmas Carol, here I come!