There's something about the new year that makes many of us decide to start eating and living healthier.  If that's you, then you will love our January Sunshine box.  You won't find any extreme diets or bland tasteless foods here… instead you'll enjoy delicious, healthy and nourishing foods that are really good for you.
Everything in your Sunshine box is crafted in small batches here in Queensland.  But what is it that makes them tastier and healthier? Skill, quality and passion. The talented artisans making these products are passionate about what they do and while they use traditional methods they are always pushing to improve and try new things. The top quality natural, organic and local ingredients they use are vital - but so is what they don't use. There's no nasty preservatives, additives or other chemicals. As a result it tastes a world apart from mass produced and is much better for you and our environment. This summer opt for quality not quantity and your body will thank you for it!
January's summer themed box is packed all the essentials you need for a happy healthy summer.  Order your Sunshine Box now and we'll send you a free insulated "hello sunshine" stainless steel water bottle - perfect for keeping you hydrated on these hot summer days. https://www.sunshineinabox.com.au/sunshine-boxes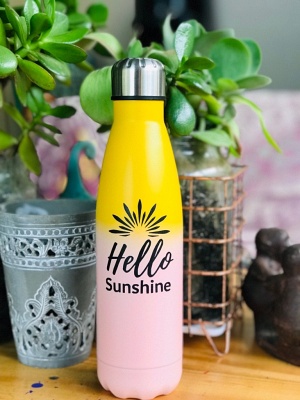 Subscribe to a monthly Sunshine box and say hello to beautiful foods, body care and homewares - crafted in Queensland and handpicked and delivered to you every month.