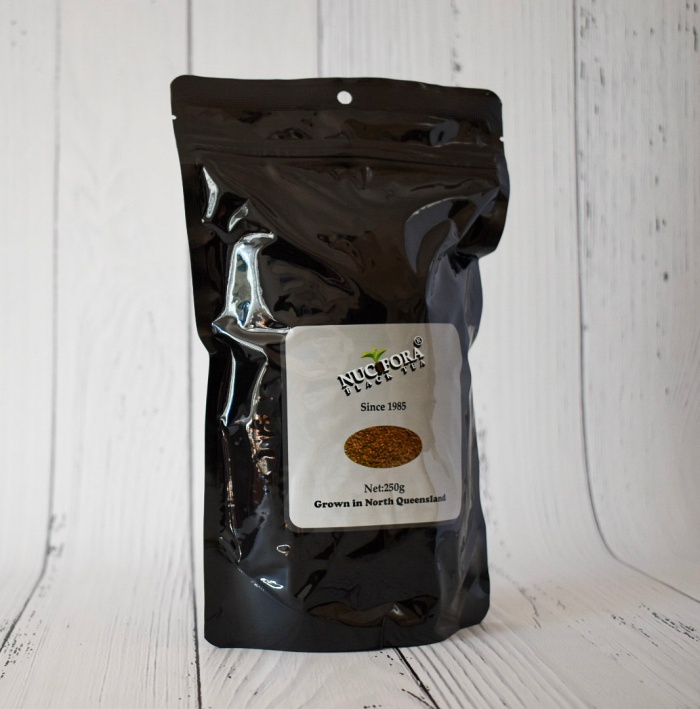 When Sybbie and Sam started their Nucifora Tea Plantation in 1985, adjacent to the World Heritage Wooroonoonan National Park they knew they had years of hard work ahead.  
Just picking  tea seeds at Pat Byrnes Old Tea Plantation to get them started saw the team struggle through green ants and raspberry bushes to pick 4,000kgs.   And they nearly lost them all the following year!  
But thirty years on this family plantation has gone from strength to strength growing and producing pure, fresh and delicious Australian tea. They've even got plans to open a Nucifora tea house this year.