Growing up in Queensland, on a farm and close to the beach, Karen spent a lot of time in the sun as a child. After having several skin cancers removed later in life she decided prevention is the key and the next step was to find products which could prevent more skin cancers.
All the ingredients in the Queensland made Surfpaste as are highly beneficial to the skin. The high levels of antioxidants from the certified organic oils protect and repair the skin from damage and premature ageing. and are suitable for all skin types.  Surfpaste Tinted Sunscreen SPF30+ contains only vegan, certified organic, cruelty free, reef-safe and palm oil free ingredients.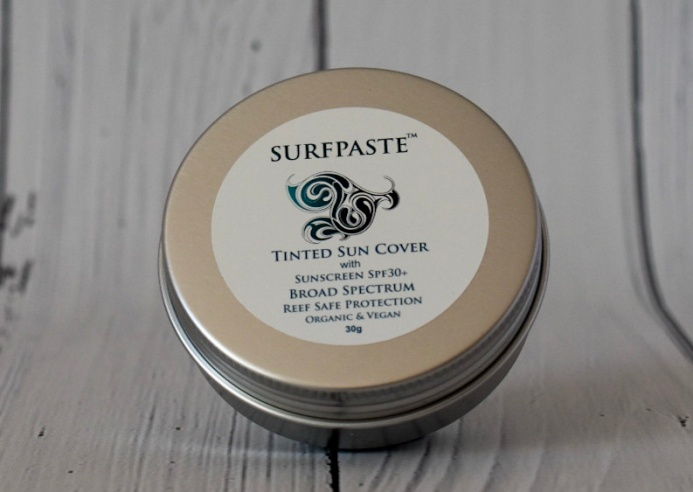 The Sunscreen is a natural zinc formulated for sport and outdoor activities and is suitable for all skin types.
For anyone that struggles with sensitive or acne-prone skin, the zinc oxide in Surfpaste helps to soothe the inflammation and may reduce sebum production.  Surfpaste can be used as your sunscreen, concealer and foundation all in one product, similar to a BB Cream.
Surfpaste has been tested under Queensland conditions and complies with Australian standards as a high protection broad spectrum sunscreen. So anyone who is serious about sun protection can rely on our product.
The range also includes a reef-safe SPF moisturiser in a handy pump top dispenser. Ideal for protecting your skin at the beach without harming the sea-life.