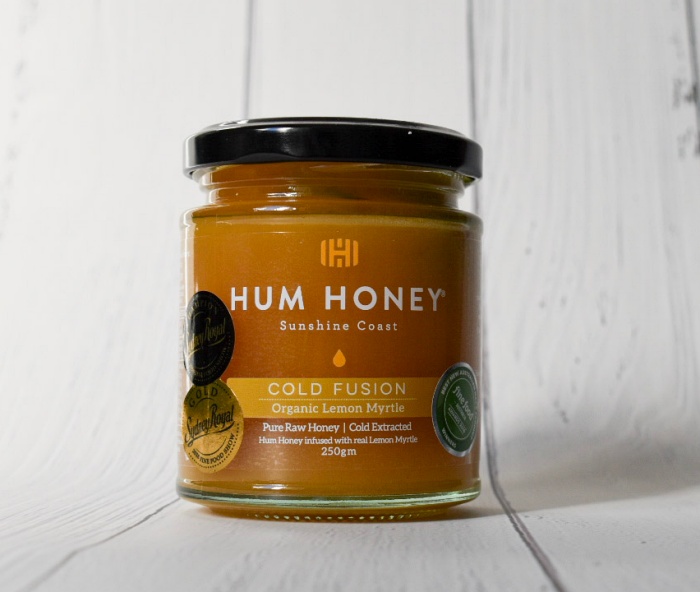 Leisa's always been a girl that loved nature and when her fascination with bees grew, it wasn't long before Bee Girl was born.   Describing herself as their caretaker, her love and wonder for these amazing creatures is clear. 
As she explains: "Our beautiful and industrious little creatures play a vital role in the security of the environment and the human food chain. Yes, they are responsible for delivering you amazing honey but they are also responsible for pollinating about one-sixth of the flowering species worldwide and approximately 400 different agricultural types of plants. Almonds, apples, cherries, cranberries, cucumbers and sunflowers all rely on the bee for pollination. One in every four mouthfuls of our food requires a bee to pollinate the food."
Hum Honey is based on the Sunshine Coast family farm,  where the bees are free- range on their choice of subtropical rainforest and open forest hardwoods of the pristine Sunshine Coast Hinterland.  This creates that amazing flavour in Hum's beautiful pure raw honey. 
Free of chemicals, pesticides, additives and antibiotics Hum's honey is just as nature made it - with a little help from Leisa who uses traditional organic bee keeping methods to hand-harvest and  hand-produce the honey.  Hum's honey cold pressed extracted with minimal filtration and this means all the natural health benefits remain in your honey capturing the natural nutrients, vitamins, enzymes, pollen and powerful antioxidants.
Last year, Hum won a clutch of awards including best new product at the Sydney Royal Fine Food Awards for their new cold fusion honey.  
Hum Honey are a voluntary sponsor of AHBIC and contribute to The Wheen Bee Foundation.