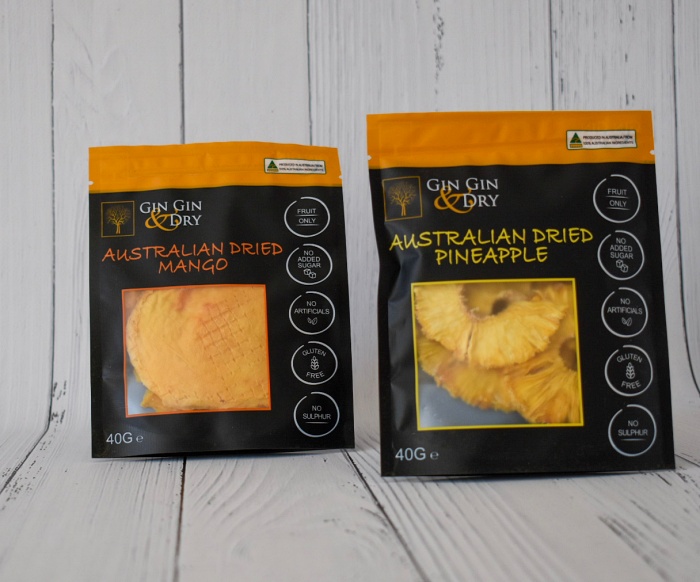 Cameron & Muppi's agricultural background and mango orchards gave them the idea for Gin Gin & Dry's delicious, healthy and natural dried fruits.  
The couple preserve produce grown locally in South East Queensland's fruit bowl area using unique, innovative drying methods.  This means their natural dried fruits are sulphur free and don't have preservatives, colouring or additives.  
Their range of tasty  dried fruits now includes mangos, pineapple, apple, pear and strawberry are all made in their processing facility situated within their mango orchard.
Next time you are looking for a tasty snack, turn to a healthy, fruit option.