Seven years ago Lynn and Chris planted their first cocoa plants at their 400 acre property in Far North Queensland and their chocolate adventure began.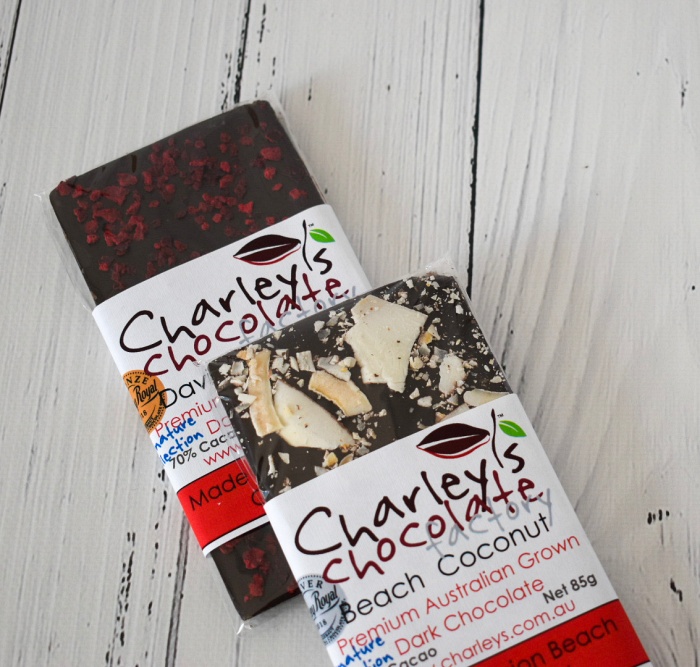 Since then their hard work and meticulous attention to quality has gained worldwide recognition.   From 2016 they've collected a clutch of awards  including Gold, Silver and Bronze medals and the overall trophy for Best Chocolate at the Australian Food Awards and the Salon du Chocolat in Paris judged their Mount Edna cocoa as one of the world's 18 finest. 
Charley's Chocolate is 70% cocoa and is handcrafted from on site in Mission Beach. Like the best wines, Charley's create single origin chocolate that's made using  traditional  'tree to bar' techniques that create an amazing tasting chocolate. 
So how do they make their chocolate?  
Once harvested the beans are carefully roasted and then winnowed to crack the beans, separating the shell from the cocoa nibs.
These cocoa nibs are then milled ready for the next step.
After this, it's conched for up to 60 hours to produce outstanding fine quality chocolate.
When the conching process has finished, the final process of tempering then takes place.
This stage stabilises the chocolate and prepares it for moulding into bars.
The bars are wrapped and the chocolate is ready to eat!