Like most Queenslanders, this husband and wife team grew up cracking macadamias in their grandparent's backyards so purchasing a macadamia nut farm in Bauple was a dream come true.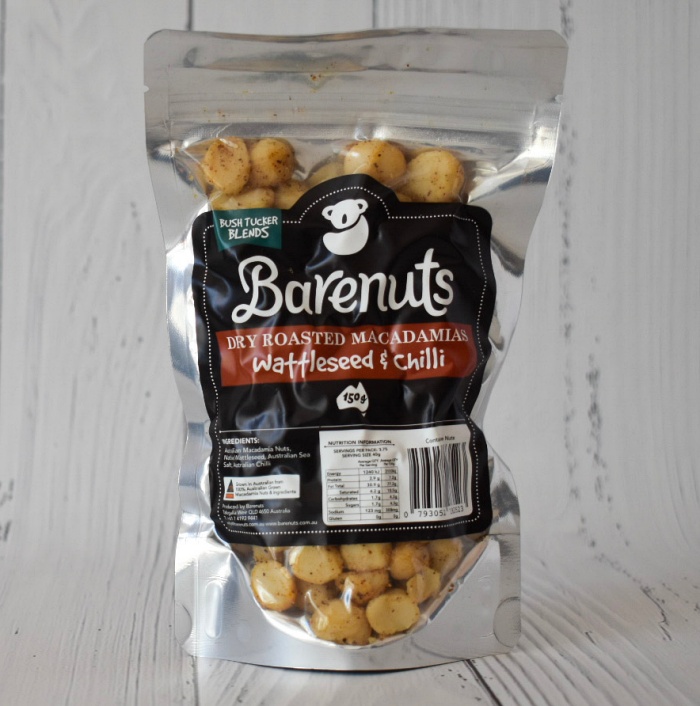 Orchard extraordinaire and born and bred bush boy, Farmer Mick looks after the macadamia trees day-in-day-out, He uses sustainable, low impact orchard management techniques to care for 3,000 mature trees and nursery of 5,000 immature trees. And  make sure the Barenuts orchard thrives from year to year.
Jojo looks after the Barenuts kitchen where she creates all of their amazing healthy nut products using local, organic and Australian ingredients. Barenuts products are gluten, dairy and egg free with no artificial colours, flavours making them the ultimate healthy and natural alternative snack.  
Thanks to their love of the macadamia, the team has won recognition for their gourmet macadamias including Gold Silver and Bronze in the Australian Food awards and the  Slow Food Snail of Approval in recognition of their sustainable farming techniques.